The Stroke Association is funding the EVA project at City University London. It is a research project that is developing and testing a virtual world for people with aphasia, to help them practise their speech and establish social connections. This virtual world is called EVA Park.
We are delighted to say that EVA Park yesterday won the Tech4Good People's Award 2015.  The award voted for by you, the public.  
We hope this will raise much-needed awareness of the challenges people with aphasia face, and how developments in technology may be harnessed to improve stroke recovery now and in the future.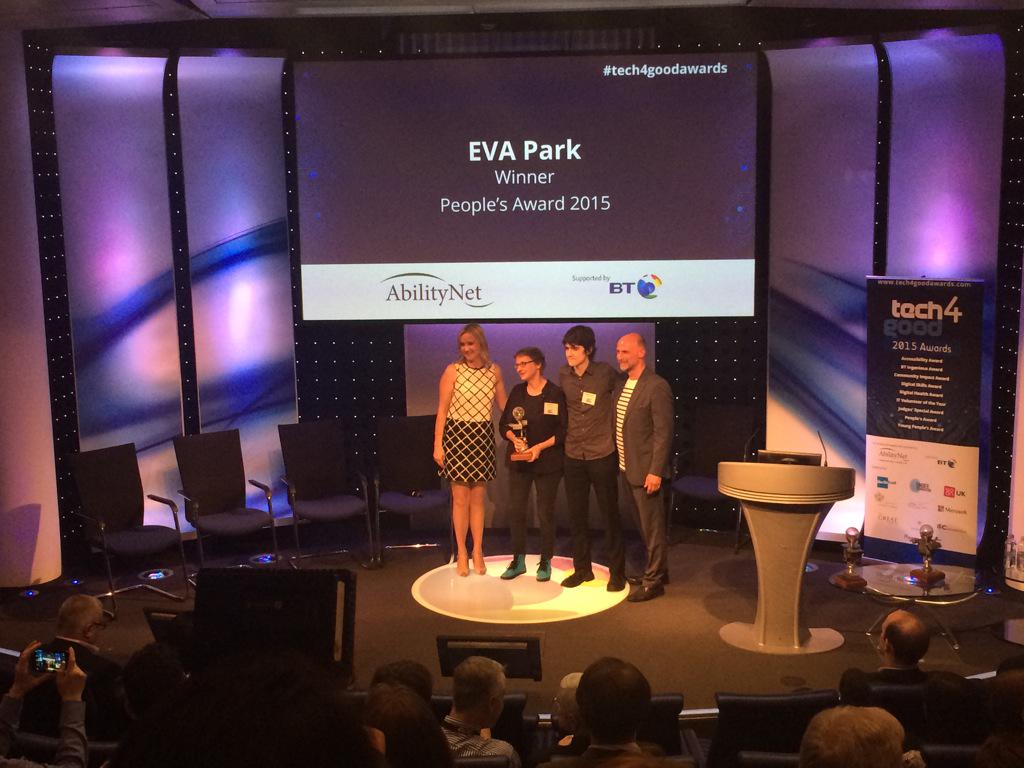 The Tech4Good Awards recognise organisations and individuals who use digital technology to improve the lives of others. They are the only awards to highlight the wealth of charities, businesses and volunteers across the UK that harness the power of technology to benefit the community. Visit their website to find out more.