Scottish Stroke Care Audit National Meeting 2015
Published: Friday 28 August 2015

Last Tuesday, many of Scotland's eminent stroke researchers and clinicians came together to discuss how stroke care in Scotland is faring, and how it can be improved.
Speakers included Professor Martin Dennis (Chair of Stroke Medicine, University of Edinburgh), who reported back on the results of the Scottish Stroke Care Audit Report 2015, which showed that although some areas of care improved between 2013 and 2014, some areas remained 'stubbornly static':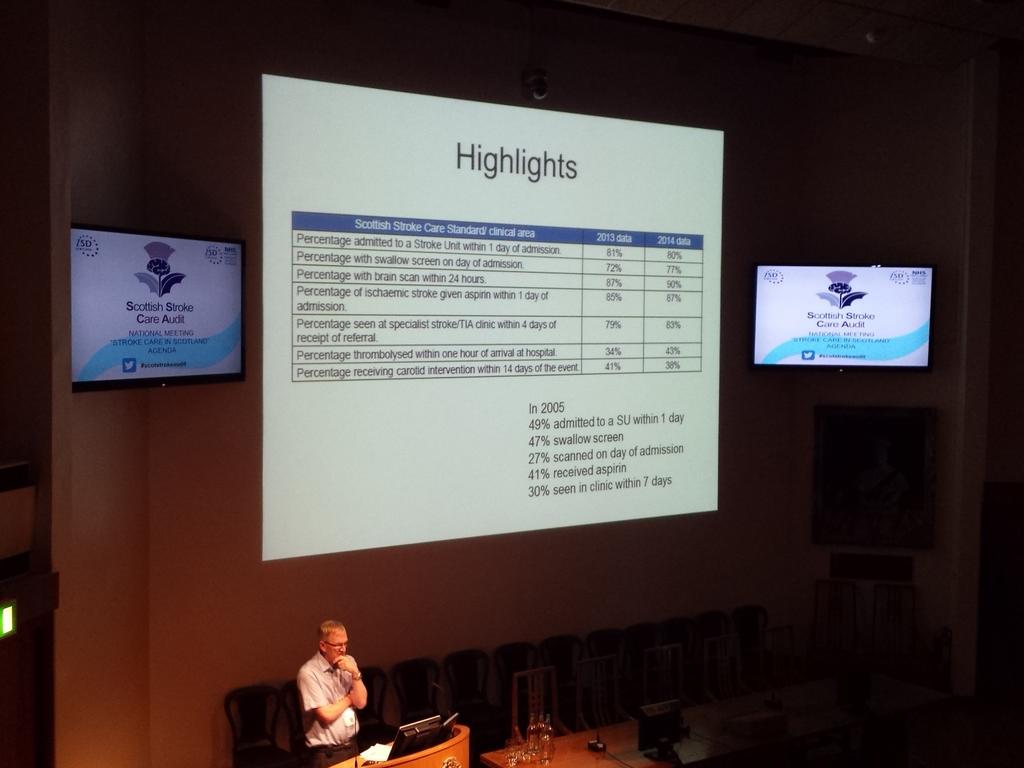 Professor Keith Muir (SINAPSE Chair of Clinical Imaging, University of Glasgow) also gave an overview of recently successful trials into clot retrieval (intra-arterial thrombectomy). He commented on how this evidence base is limited to high volume, expert neuroscience centres, and is highly country specific.  He urged caution when interpreting these findings, when considering implementation of clot retrieval services in Scotland.
We also heard from Professor Graeme Houston (Chair of Clinical Imaging, University of Dundee). He broached the required training of new interventionists for clot retrieval in stroke from different backgrounds other than radiology.
A poll was held at the end of the day with the following results:
Should the Scottish NHS aim to provide a 24/7 clot retrieval service?
Yes - 97%  No 3%  Abstain 0%
Should any clot retrieval service be configured to be accessible to as large a proportion of the population as possible?
Yes - 99% No 1% Abstain 0%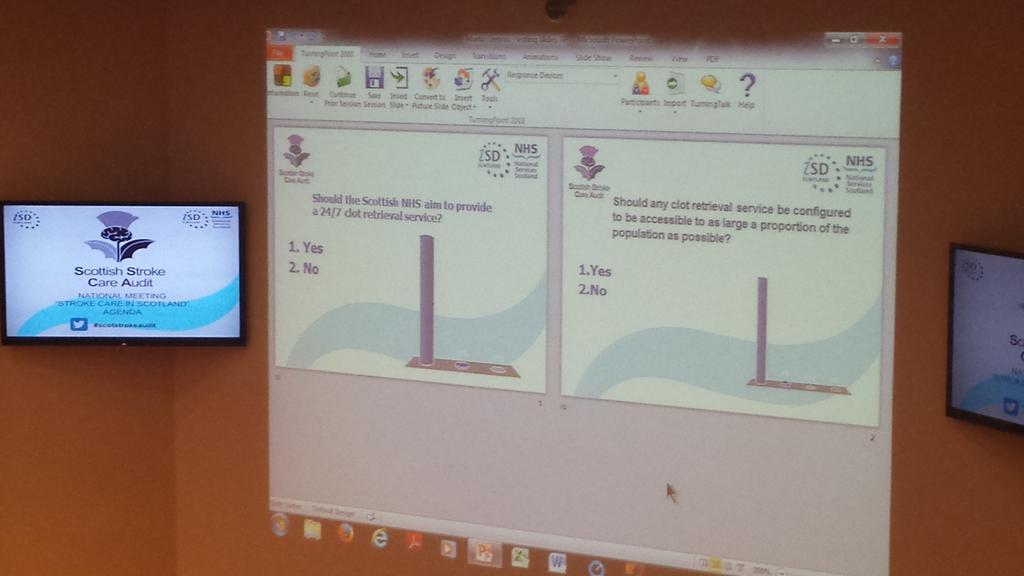 To find out more about the presentations from the day, view the agenda.  For further highlights from the event visit the #scotstrokeaudit hashtag on Twitter.